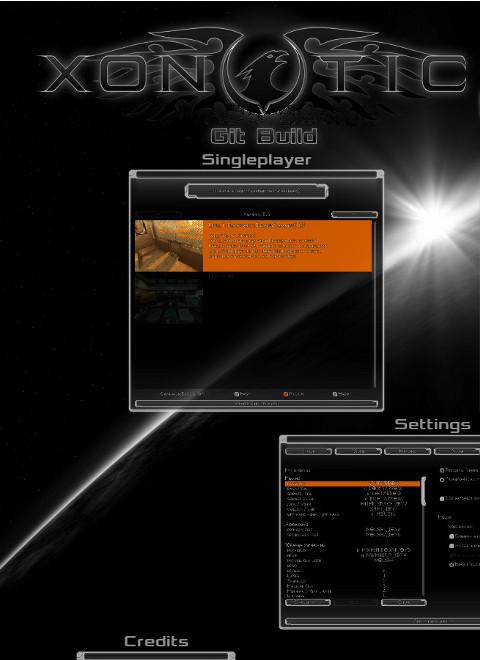 ChaosEsque Anthology is a first person shooter. It is a standalone modification of Xonotic which includes extended weapons, maps, vehicles, buildable buildings, mounted weapons, spell casting, monsters, player characters, textures, and game modes.

It has over 100 maps. Some are futuristic, some are ancient, and some are medieval. A few evoke platform games such as sonic, others follow a style more akin to diablo. Some are static maps, others are randomly connected.

There is something to fit your mood. There are mutators that can add mounted weapons in any map, buildings, monsters, foliage, hazards, and even balloons and bumpers. You can fight with futuristic weapons, medieval weapons, and /or hand to hand combat. There are also many vehicles (and a mutator to spawn them in maps that do not have them, as is tradition (as you can see)).

You can also set each team to start with different specific weapons if you want to test a theory that you could defeat a well equipped military force with your bolt action rifle or crossbow. Same with vehicles and mounted weapons spawning (you can set which spawn near which team in CTF etc). You can drink wine, potions, learn magic, read scrolls, so on and so forth.

The goal, and much of this has been reached, is to not limit the player.

---
Platforms:
ScummVM, Website, Steam-Mac, Steam-Windows, Steam-Linux, Desura-Windows, Desura-Mac, Desura-Linux, Java Virtual Machine
Modes:
Genres:
Arcade, Action, Card Games, Fighting, First Person Shooter (FPS), Music, Platform, Puzzle, Racing, Real-Time Strategy, Role Playing Game (RPG), Simulators, Sports, Turn-Based Strategy, Roguelike, Casual, Vehicle Simulation Game, Horror, Shoot em up, Point and Click

---

Studio:
Indie
Graphics:
3D
Type:
Freeware
Source:
Open
Release:
Full
Age:
All
---