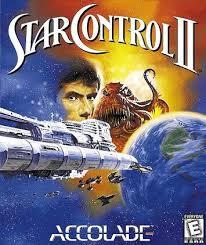 An epic game that has aged remarkably well. It sports varied ships, a huge map, and an awesome story. You, the captain, must save Humanity and The New Alliance of Free Stars (or just the Empire of Zelnick, if you want).

From the website http://sc2.sourceforge.net/
"The project started in August 2002, when Toys For Bob released the partially ported sources of Star Control 2 3DO version to the fan community. Our goal is to port this wonderful game to current personal computers and operating systems. It is and will remain 100 (percent) free of charge, and anyone can contribute to the project and thus help make it even better. For more information, look at our info page."


---
Platforms:
ScummVM, Website, Steam-Mac, Steam-Windows, Steam-Linux, Desura-Windows, Desura-Mac, Desura-Linux, Java Virtual Machine
Modes:
Single Player, Multi Player
Genres:
Board Games, Action, Card Games, Fighting, First Person Shooter (FPS), Music, Platform, Puzzle, Racing, Real-Time Strategy, Role Playing Game (RPG), Simulators, Sports, Turn-Based Strategy, Roguelike, Casual, Vehicle Simulation Game, Horror, Shoot em up, Point and Click

---

Studio:
Large Studio / Publisher
Graphics:
Retro 2D
Type:
Freeware
Source:
Open
Release:
Full
Age:
All
---