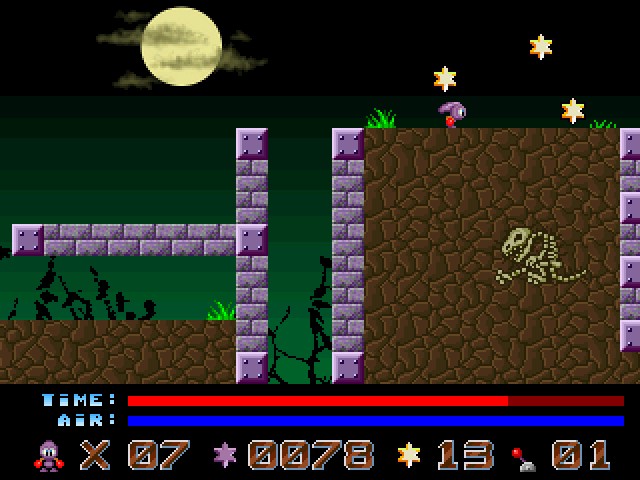 While Sqrxz wandered around on a sunny day, he was unaware that he had lost all his items while enjoying the scenery. And it was already getting dark... then strange creatures started appearing.

Sqrxz is an action platformer staring a little purple bunny. It requires quick reflexes and mind-blasing jump'n'run skills.

This is a remake of an old DOS classic.
---
Platforms:
ScummVM, Website, Steam-Mac, Steam-Windows, Steam-Linux, Desura-Windows, Desura-Mac, Desura-Linux, Java Virtual Machine
Modes:
Single Player
Genres:
Arcade, Action, Card Games, Fighting, First Person Shooter (FPS), Music, Platform, Puzzle, Racing, Real-Time Strategy, Role Playing Game (RPG), Simulators, Sports, Turn-Based Strategy, Roguelike, Casual, Vehicle Simulation Game, Horror, Shoot em up, Point and Click

---

Studio:
Indie
Graphics:
2D
Type:
Freeware
Source:
Closed
Release:
Full
Age:
All
---