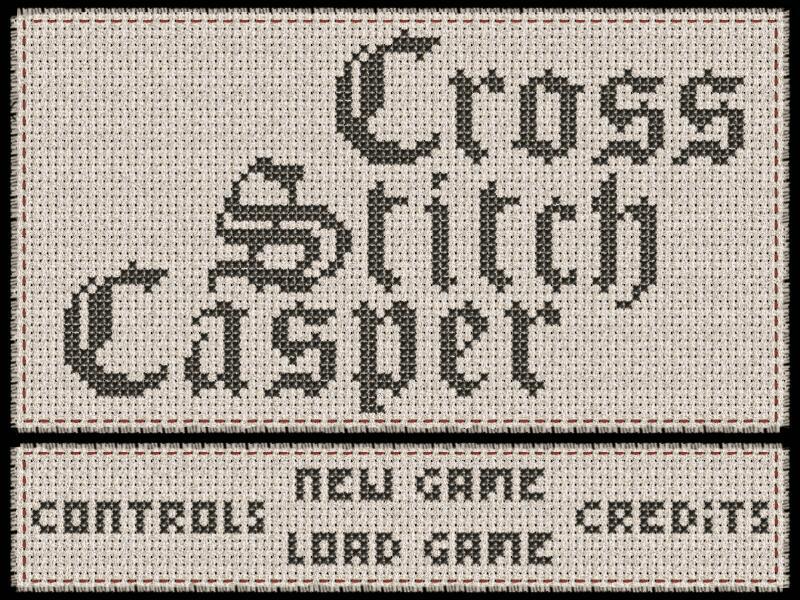 Cross Stitch Casper is an atmospheric, story-driven point and click rendered in a unique visual style creating the illusion the entire game was created using cross-stitched cloth.

Its a game that focuses on story and characters.
The homely embroidered graphics are in contrast to the bleak home of main protagonist.

As player you control little Casper, but youre not him. Youre just observing the world hes living in and the struggles he has to endure.
How will he manage to get through his daily lives struggles? Will he at all?
The only person sympathizing with him seems to be his grandmother. Then again, how much can an old woman do?
---
Platforms:
Windows, Website, Steam-Mac, Steam-Linux, Desura-Linux
Modes:
Single Player
Genres:
Arcade, Action, Card Games, Fighting, First Person Shooter (FPS), Music, Platform, Puzzle, Racing, Real-Time Strategy, Role Playing Game (RPG), Simulators, Sports, Turn-Based Strategy, Roguelike, Casual, Vehicle Simulation Game, Horror, Shoot em up, Point and Click

---

Studio:
Indie
Graphics:
2D
Type:
Freeware
Source:
Closed
Release:
Alpha
Age:
All
---