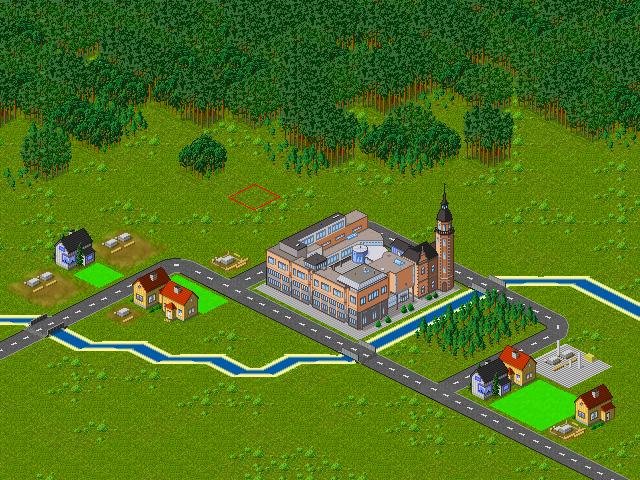 City of Rauma is a simple city simulation game for your PC or Mac computer. The game is suitable for people of all age and it is distributed as freeware.

The goal of the game is to build as great a city as possible while keeping the citizens satisfied. This means building recreational services alongside residential housing, planting trees and taking care of public services.

You can save the game any time you want and continue building your city on a later time. It's possible to set the game speed and tune in background music that comes with the game.

The visual work and programming of City of Rauma - the game is made by Juho Ruohola, a fan of the Sim City game series. Most of the gameplay graphics are made by Matti Ruohola.

The game works both in Mac OS X and Windows operating systems. The game requires at least 1024x768 pixel resolution and about 15 megabytes of free hard disk space.
---
Platforms:
Windows, Mac, Website, Steam-Mac, Steam-Linux, Desura-Windows, Desura-Linux, Java Virtual Machine
Modes:
Single Player
Genres:
Action, Card Games, Fighting, First Person Shooter (FPS), Music, Platform, Puzzle, Racing, Real-Time Strategy, Role Playing Game (RPG), Simulators, Sports, Turn-Based Strategy, Roguelike, Casual, Vehicle Simulation Game, Horror, Shoot em up, Point and Click

---

Studio:
Indie
Graphics:
2D
Type:
Freeware
Source:
Closed
Release:
Beta
Age:
All
---