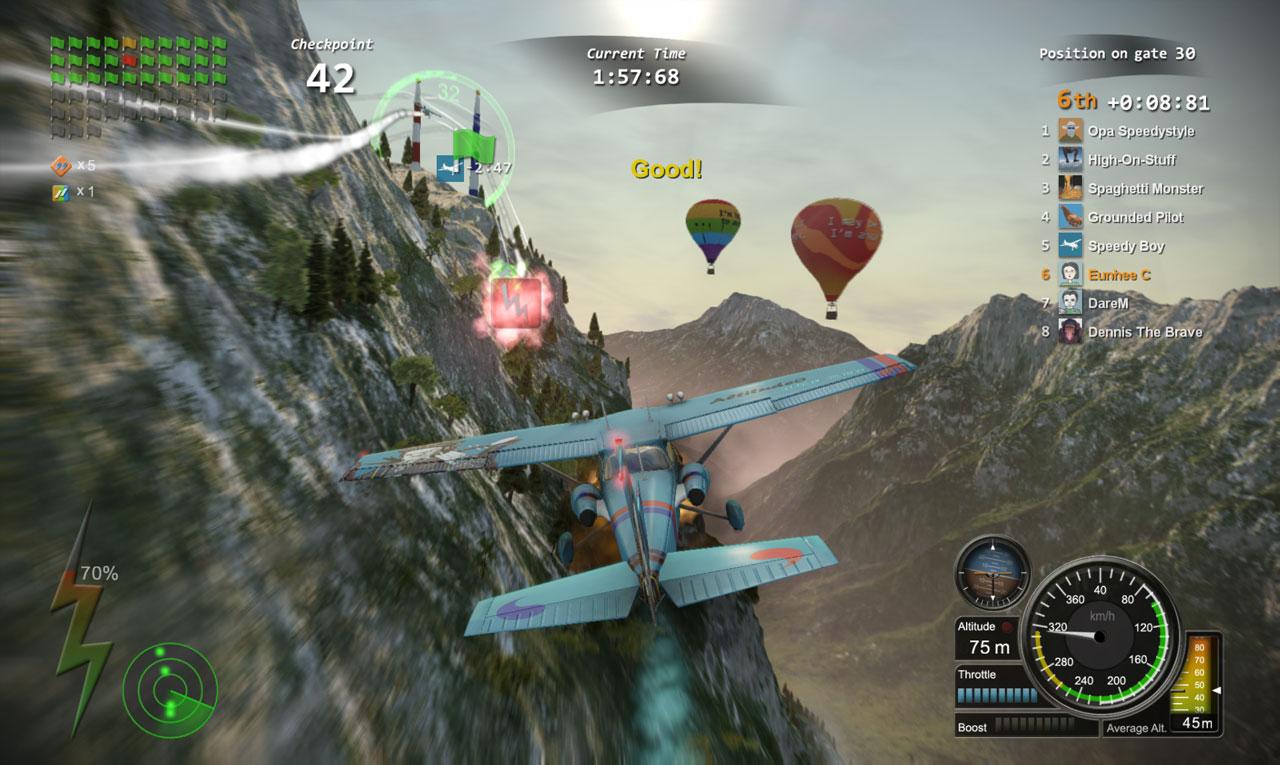 Altitude0: Lower & Faster is about flying at a frighteningly low altitude while keeping your speed up. The lower you fly, the faster you go and the better A0 pilot you become.

Rock and roll in huge scenic environments with your speed hungry plane. Aerobatic flying is necessary to successfully finish each race faster than others: loops, rolls, spins, hammerheads, whatever the name, you will learn to use them all.

Altitude0 is a skill based game and it's truly about speed, skills and competition. It's really up to you and not about a predefined in-game character, whether you improve your flying skills and become a flying ace.

You will feel like an air race pilot, thinking about how to shave off fractions of a second at each corner and curve, and how to fly at best angles. Dance in the air!
---
Platforms:
Windows, Website, Steam-Mac, Steam-Linux, Desura-Linux
Modes:
Genres:
Action, Card Games, Fighting, First Person Shooter (FPS), Music, Platform, Puzzle, Racing, Real-Time Strategy, Role Playing Game (RPG), Simulators, Sports, Turn-Based Strategy, Roguelike, Casual, Vehicle Simulation Game, Horror, Shoot em up, Point and Click

---

Studio:
Indie
Graphics:
3D
Type:
Freeware
Source:
Closed
Release:
Alpha
Age:
All
---