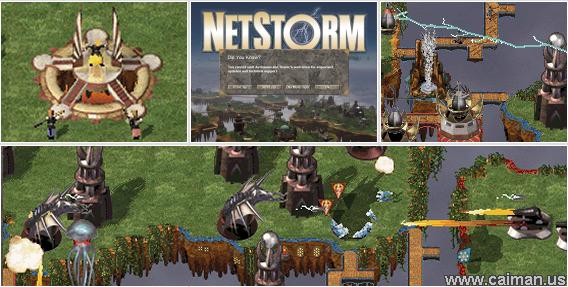 Netstorm - Islands at War [Edit Game]
Netstorm is an RTS / builder combat game between priests in a fantasy world.

High in the sky there are floating islands. On those islands the priests build their cities, and each player controls a priest. The object of the game is to capture the opponent priest and to sacrifice him. You have to build bridges in order to connect the floating islands with each other.
---
Platforms:
Windows, Website, Steam-Mac, Steam-Linux, Desura-Linux
Modes:
Play Online
Genres:
Board Games, Arcade, Action, Card Games, Fighting, First Person Shooter (FPS), Music, Platform, Puzzle, Racing, Real-Time Strategy, Role Playing Game (RPG), Simulators, Sports, Turn-Based Strategy, Roguelike, Casual, Vehicle Simulation Game, Horror, Shoot em up, Point and Click

---

Studio:
Indie
Graphics:
2D
Type:
Freeware
Source:
Closed
Release:
Full
Age:
All
---